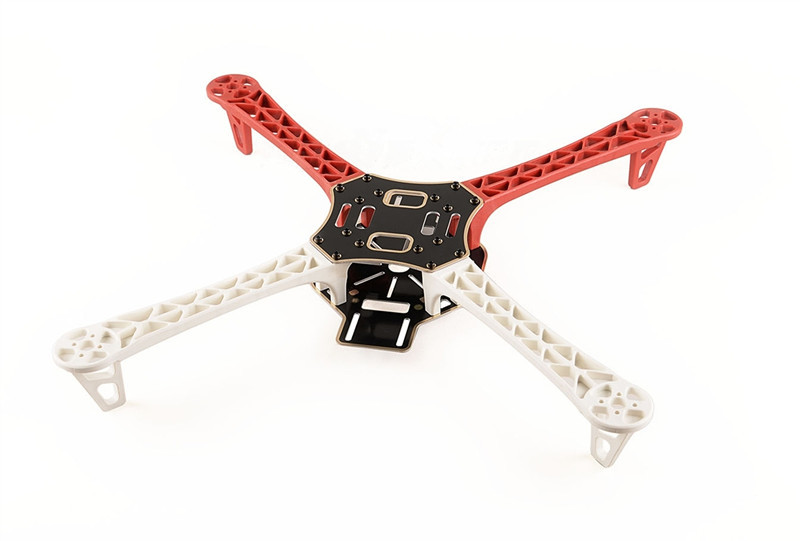 F330 Quadcopter Frame with Integrated PCB
Description:
This quadcopter frame dimensions and design are same as DJI Flame Wheel F330, with compound PCB frame board, makes wiring of ESCs and battery safer and easier. It is the very popular minicopter.

Frame Weight: 310g
Wheelbase: 330mm
*Please noted that this item is not DJI F330 original product.
Package Included:
F330 Quadcopter Frame with Integrated PCD Kit (RM43)
ARF included:
F330 Quadcopter Frame with Integrated PCD Kit (RM43)
A2212-2200kv*4pcs (RM116)
HobbyWing SkyWalker 20A ESC*4pcs (RM144)
CC3D Flight Controller (RM53)
6040 Propeller*2pair (RM7)
Free
Dean-T Connector, AWG Silicon Wire, Heat Shrink
Fullset included:
F330 Quadcopter Frame with Integrated PCD Kit (RM43)
A2212-2200kv*4pcs (RM116)
HobbyWing SkyWalker 20A ESC*4pcs (RM144)
CC3D Flight Controller (RM53)
6040 Propeller*2pair (RM7)
FlySky FS-i6 Radio Controller (RM200)
2-3s Balance Charger (RM35)
Infinity 11.1V 2200mAh 30C Lipo Battery (RM80)
Free
Dean-T Connector, #14 AWG Wire,5mm Heat Shrink, 1-8S Buzzer, Transmitter Neck Strap,
Velcro and Velcro Battery Strap

Customer Comments
| Author/Date | Rating | Comment |
| --- | --- | --- |