GemFan 5152S 3 Blade Propeller - 1 set
Details
LIGHT BLADE FAST RESPONSE
With light blade and less moment of inertia, FLASH SERIES PROPS have smooth turning performance and fast response. The professional pneumatic outlook design and high precision production quality provide strong thrust for FLASH props. FLASH series props have become the first choice for pilots at race event.
PRECISE MODELING PROFESSIONAL DESIGN
Combining market trend and simulated calculation of FLUENT, Gemfan designers use three dimension modeling software CATIA to design FLASH SERIES airfoil and blade style. The most adaptive and matching propeller airfoil and style with motor is a combined result of data iterative analysis on prop surface pressure and speed rate, airfoil curve and thickness adjustment, 2D airfoil optimization, lift force, resistance, torque of 3D model.
ADVANCED MATERIAL ULTRA-DURABLE BLADES
The polycarbonate material is dash-and-bending-resistant and leads to the best efficiency and durability.
Spec

FLASH 5152-3 has smooth turning performance and perfect thrust at the medium and high speed. Compared to propellers of other brand, which have shaking issue at high speed, FLASH 5152-3 propeller has an excellent smooth and steady performance in the high-speed flight.
Color: Clear, Black, Pink, Blue, Red, Whisky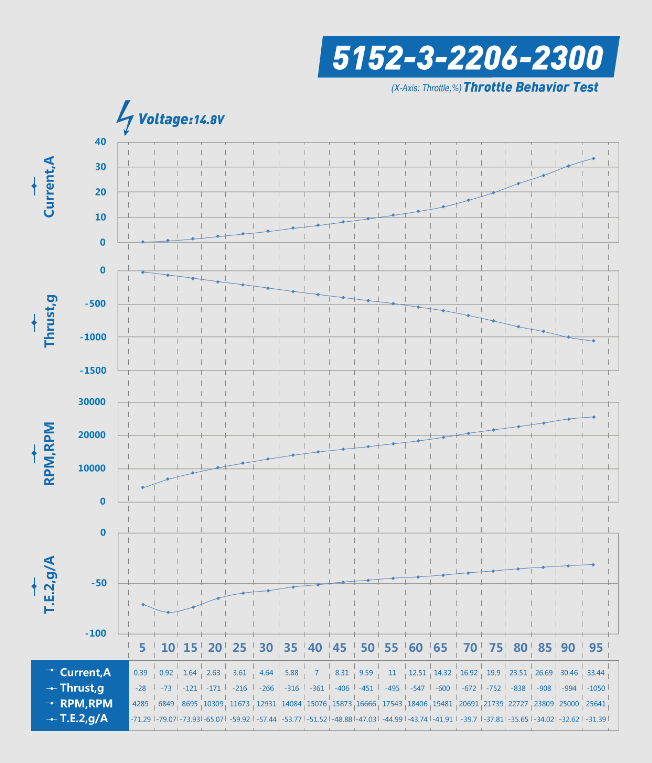 Customer Comments
| Author/Date | Rating | Comment |
| --- | --- | --- |